WALKING GROUP
The walking group normally meets monthly on the 3rd Thursday of the month unless stated otherwise. The programme of walks is compiled by Arthur and will be augmented by other members' choices for inclusion.
Each walk will be graded one of Easy, Moderate or Challenging, (E, M or C) and will be approximately a maximum distance of 3 to 4 miles. Times will vary according to members' wishes and season of the year.
Equipment necessary should be a pair of walking boots or walking shoes, wet weather gear, rucksack with personal requirements including water and optionally a walking pole(s) or stick(s). (Members may like to carry maps and any walking aids of choice).
Note: if any of the members are accredited Walk Leaders they may choose to be the leader for a particular walk if so desired.
Wives and Partners are most welcome to join us.
Dogs may accompany most walks, but you will be advised if this is not possible.
At the meeting on the 24th June the members decided to have a summer break in the walking programme.
16th September Walking Treasure Hunt around St Dogmael's.
Met at the car park at 10.30 am. Easy 1 mile stroll around the town, followed by lunch in a pub. Much-enjoyed quiz set by Ronnie Hind, won by Phil Battison's team.
21st October
St Dogmael's area again. Meet at the car park at 10.30. Lifts available for the first very steep part of the walk, others walk up the hill on the Moylegrove road and turn off for Cwm Degwell past the straw house and back via the Moylegrove road. About 2.5 miles.
18th November
This visit was postponed. See the booking form page.
(The walk this month will take the form of a visit to Llechryd Water Works, to see how water is extracted from the river, pumped up the hill, purified, stored and then distributed. Numbers are limited and restricted to members / partners who are fit enough to climb long flights of steps and nip across the main road safely. Visitors attend at their own risk.)
Ronnie Hind arranged lunch at the Ffynnone Arms following the visit. About 28 members and wives attended the lunch and enjoyed the unusual quiz set by Ronnie, which involved the teams competing to bring down an organisation threatening global domination. Thankfully, this was achieved!.
At the meeting in October the members decided to resume the walking programme in January since December is so busy with other commitments.
Arthur also thanked Barrie for helping out with the leading of walks while he (Arthur) was waiting for his leg problem to be sorted. We hope that by now Arthur is on the road to getting on the road again!
Thursday, 20th January
Walk 20th January
Met at Poppit car park, St. Dogmaels, at 10.30 and car share to start of walk. Walk from parking area along a bridleway past a ruined chapel to the Cemaes Head (Cippyn) access track. Follow track and cross cattle grid to walk past a farm to join another bridleway/footpath to cliff path for view only. Retrace to bear left off original bridleway to a point where we leave the bridleway to cross two fields to rejoin the Cippyn access track. Turn off at stile on track bend and follow footpath down to main Cemaes Head road (Ignore stile on right just below joining stile) Follow road for about a quarter mile then turn off right through a gate to follow a track up to a field. Cross field and over stile to join path and track to Cippyn road. Turn right and follow road back to start. Wonderful views, no steep climbs or dangerous cliff edges - a very pleasant walk of about 3/4 miles.
For the February walk, Five met at Blaenwaun Chapel nr St. Dogmaels at 10.30 on 17th. February and had a pleasant walk with good weather and views. To try the walk yourself, opposite the Vic Rees Garage show area alongside the Cardigan to St. Dogmaels road, turn up David Street and keep right at the bottom of the steep hill to your left. Follow the road up Cwm Degwel to the first turning left by some cottages and follow the road up to Blaenwaun Chapel. Park in the chapel car park . Walk from here along the bridleway to the main Cardigan to Fishguard road by the concrete works. Cross road to a path down through the valley (Allt Ffos-colic) to a farmhouse. Turn sharp left here just before the farmhouse and follow a path up to a field and follow the edge of a wood to a hedge. From here cross 4 fields to the Cardigan to Fishguard road. Cross road and follow the lane towards St. Dogmaels. At the entrance to Bryngwyn Farm at the top of the small hill from a dip turn left and follow the bridleway back up to the chapel car park. Moderate walk of about 3/4 miles. One fairly steep climb of about 100 yards or so but reasonably good underfoot. OS Outdoor Leisure 35 Ref: 162449
This walk was surveyed on Monday 14th Feb and except for a boggy 3 metres was sound. A walking stick or pole is advisable but not essential.
A rare example of the group behaving themselves. Note Ken's hat cleverly made to resemble Cardigan Island.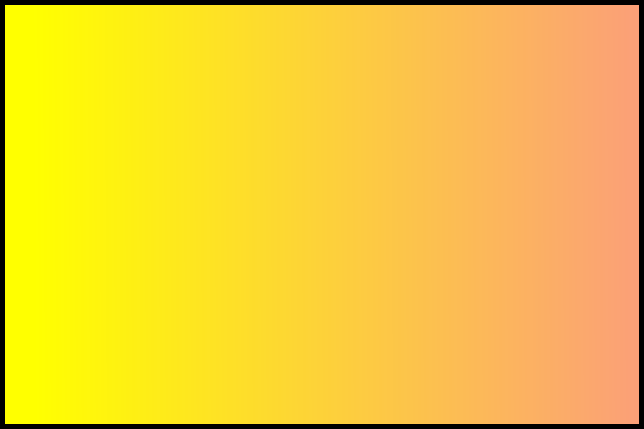 The march walk organised by Mike Perry through the countryside near Cilgerran was quite an eye-opener, revealing aspects of the area which were well hidden from those who just drive past in their cars, ranging from industrial archaeology to peaceful wooded glades. Some lucky walkers were able to accept a kind invitation to tea and biscuits afterwards with Mike and Judy Perry.
In April we met at Aberporth and walked the coastal path to Tresaith. This path has been recently upgraded and is now easy to walk apart from a steep descent to Tresaith (but the later ascent was worse!). The weather was wonderful, the Ship Inn was open, and our expert lepidopterists were able to point out several interesting varieties of the Cabbage White butterfly. Wild hedgerow flowers and jellyfish were other species of interest spotted on the way. Topics of discussion ranged from local history to cars, by way of local politics! (Do you know where to find Queen Victoria's Royal Train?).
May Walk. 19th. May at 10.30 Cwm yr Eglwys Car Park.
Approximately 3.25 mile, around Dinas Head (Originally known as Dinas Island). Starting from the car park and following the path along the bottom of the Headland to Pwllgwaelod before turning up on the Pembrokeshire Coast Path for a fairly steep climb to the viewpoint at Pen y Fan. If lucky with the weather we may see views of the Wicklow Mountains in Eire and the Lleyn Peninsular and Bardsey Island in North Wales. At Carreg John Evan we turn inland to leave the steep descent on the cliff edge to pick up the secondary path back to Cwm yr Eglwys and the car park. Alternatively we can reverse the route, again facing a fairly steep climb to the viewpoint and back down to the licensed premises, Ship Aground, at Pwllgwaelod before walking back along the valley bottom to the cars. Good path around a popular walk but if dogs come they will have to be kept on a lead as there are usually sheep grazing on the Head. If we do the first option we can meet back up in the main village at the Sailors Safety pub for a drink and/or lunch.
For the purists the North Pembrokeshire Ordnance Survey map or alternative meet at grid ref 401016.
Arthur
A thoroughly enjoyable walk, with glorious weather, glorious views, not bad company and lunch outside a pub. Suggestions for improvement may be made to Arthur on the back of a postage stamp!